Driving Success: Sport4all Journey to a Major Ecommerce Website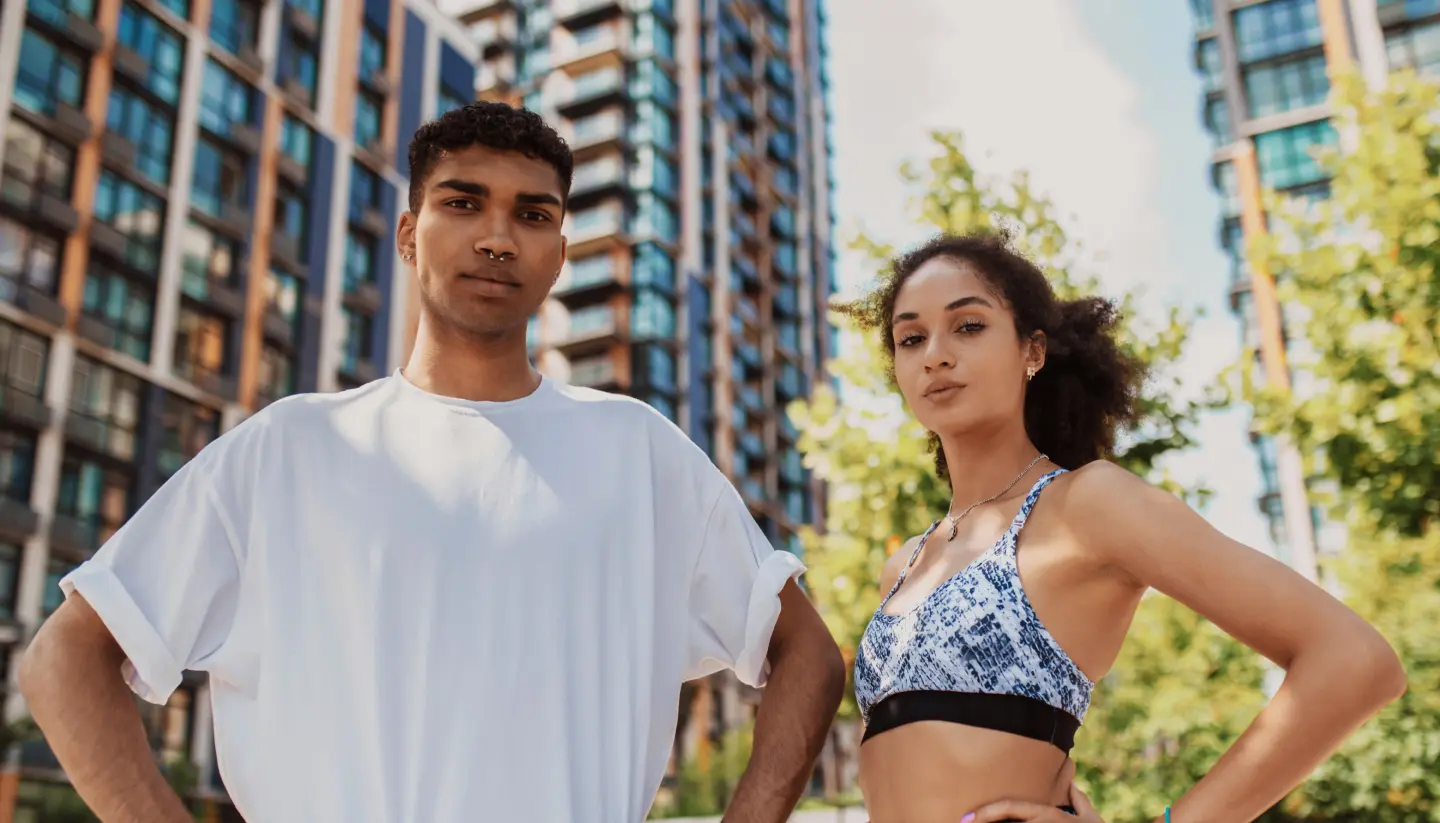 Sport4All is a dynamic ecommerce retailer that has carved its niche in the competitive market of sport clothing. Specializing in the distribution of 4F sportswear. With their carefully curated selection of 4F sport clothing, they cater to a diverse customer base, including both professional athletes and everyday fitness enthusiasts.
By offering a seamless online shopping experience, Sport4All ensures that customers can easily discover, explore, and purchase their desired sportswear from the comfort of their homes.
Project kickoff
The client made a strategic decision to partner with us, Creatif Agency, for the creation of their ecommerce website. The client's choice stemmed from a careful evaluation of our portfolio, which showcased our expertise in delivering exceptional web design and branding solutions. Impressed by our past clients and their successful online presence, the client recognized the value we bring to the table.
Our innovative approach and visually stunning design resonated with their vision for their ecommerce platform. They sought a partner who could not only provide technical expertise but also contribute fresh and engaging ideas to set their brand apart in the competitive sport clothing market.
Branding design
Branding is the art of creating a distinctive and memorable identity for a business or organization.
Our approach to branding is comprehensive and strategic. We delve deep into understanding our clients' businesses, their values, and their unique selling propositions. Through meticulous research and analysis, we uncover insights that inform our creative process. Interested to find more about our branding design services?
We had the privilege of designing the branding for Sport4All. Understanding the industry's need for a modern and clean look, we embarked on a creative journey to develop a brand identity that would resonate with their target audience.
We opted for a minimalist approach, utilizing a color palette dominated by pure black and white. This choice allowed us to create a clean and sleek aesthetic that aligns with the sport clothing industry while conveying a sense of professionalism and sophistication.
To capture the essence of Sport4All's brand, we carefully selected a bold font that exudes strength, confidence, and freshness. This font choice not only conveys the brand's strong and bold characteristics but also adds a touch of modernity to their overall identity.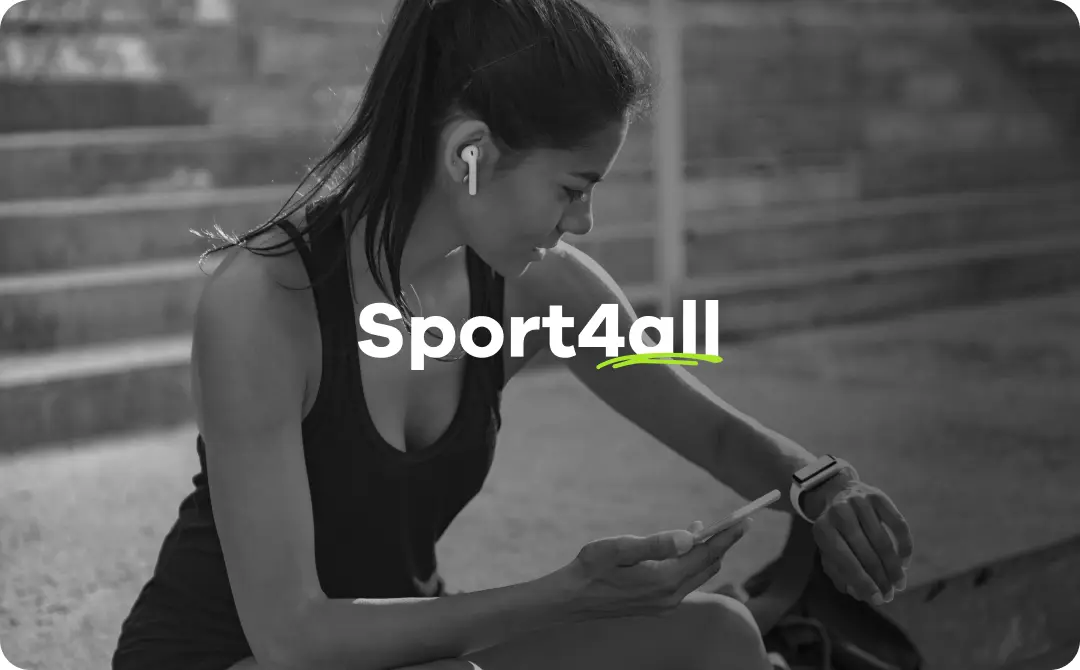 One of the standout elements in the Sport4All branding is the incorporation of a unique scribble design. This scribble, which emerged as a distinctive element, quickly became synonymous with the Sport4All brand. It acts as a recognizable and memorable symbol that sets Sport4All apart from its competitors, adding a touch of playfulness and energy to their overall brand image.
In addition to the dominant black and white color scheme, we introduced a sport-green color to the brand palette. This vibrant and contrasting color represents the essence of sport, vitality, and energy. It injects a sense of liveliness into the branding, further emphasizing the connection with an active and dynamic lifestyle.
Ecommerce Web Design
When it came to web design, we took Sport4All's brand identity and translated it into a visually captivating and highly functional website. We understood the importance of creating a seamless and engaging online experience for Sport4All's customers, allowing them to explore and purchase their favorite sport clothing with ease.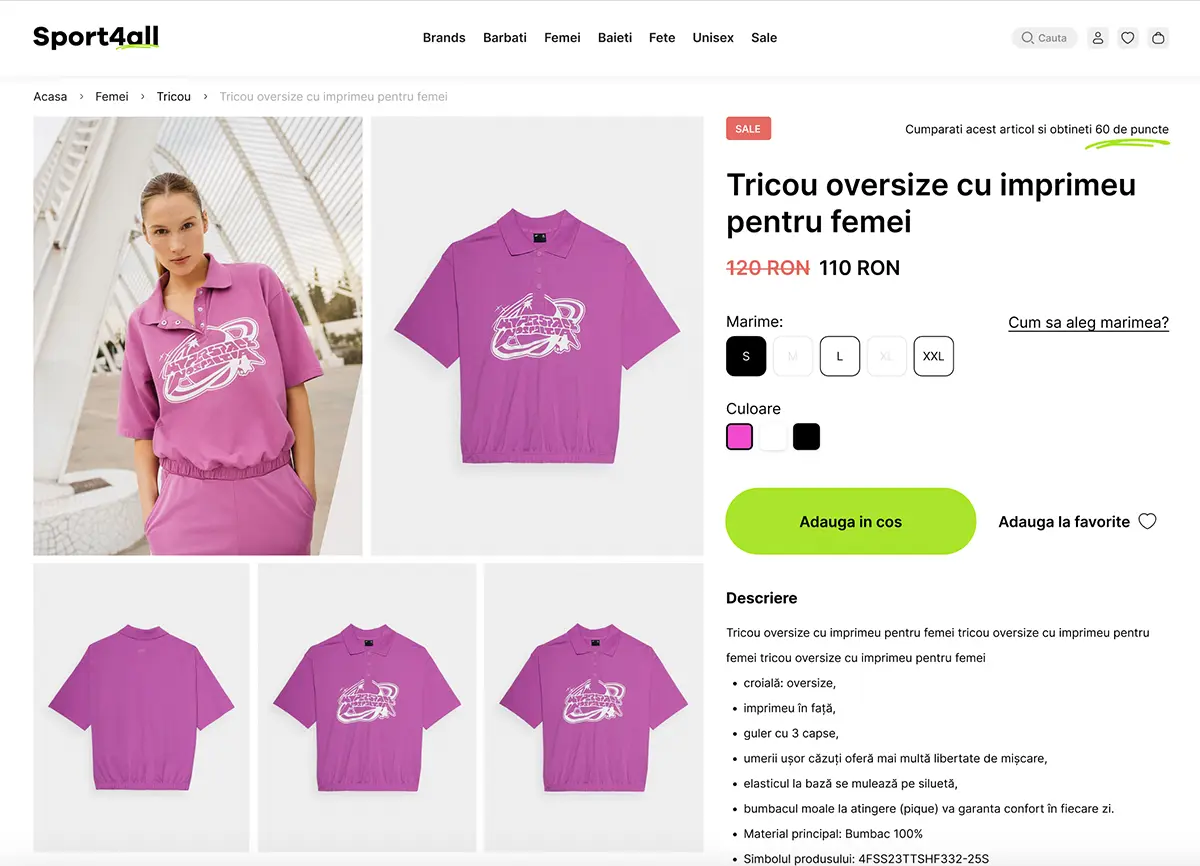 With a focus on user experience, we carefully crafted the website's layout, navigation, and overall design to ensure intuitive and efficient usability. Leveraging our expertise in ecommerce web design, we developed a robust online shopping platform that seamlessly integrated product catalog, search functionality, and secure payment gateways.
Sport4All's website featured bold typography that mirrored the strength and boldness of the brand itself. By utilizing a combination of clean and readable fonts, we ensured that the website's content was easily legible while adding a touch of modernity and visual interest.
UX  Design
Understanding the diverse needs of Sport4All's customers, we conducted in-depth research to identify the most effective and intuitive way to categorize their extensive range of sport clothing articles.

By implementing this well-researched navigation strategy, we ensured that Sport4All's website visitors could seamlessly browse and explore the extensive range of sport clothing articles. The thoughtfully crafted navigation system minimized friction and allowed users to find their desired products with minimal effort, enhancing their overall shopping experience.
Unlike FINNE.ro, one of the most recent ecommerce website that we created, for a luxury jewelry business, Sport4all represent a distinct online shopping experience. Each of the websites were designed with a tailored unique needs and preferences of their respective target audiences. Read more details on our previous ecommerce project.
Web Development
In the realm of web development, Creatif Agency excelled in crafting a high-performance website for Sport4All. Our team left no stone unturned to ensure a good page speed, optimizing every aspect of the website for optimal performance. Through custom coding and meticulous attention to detail, we created a website that not only looked visually stunning but also delivered exceptional speed and responsiveness.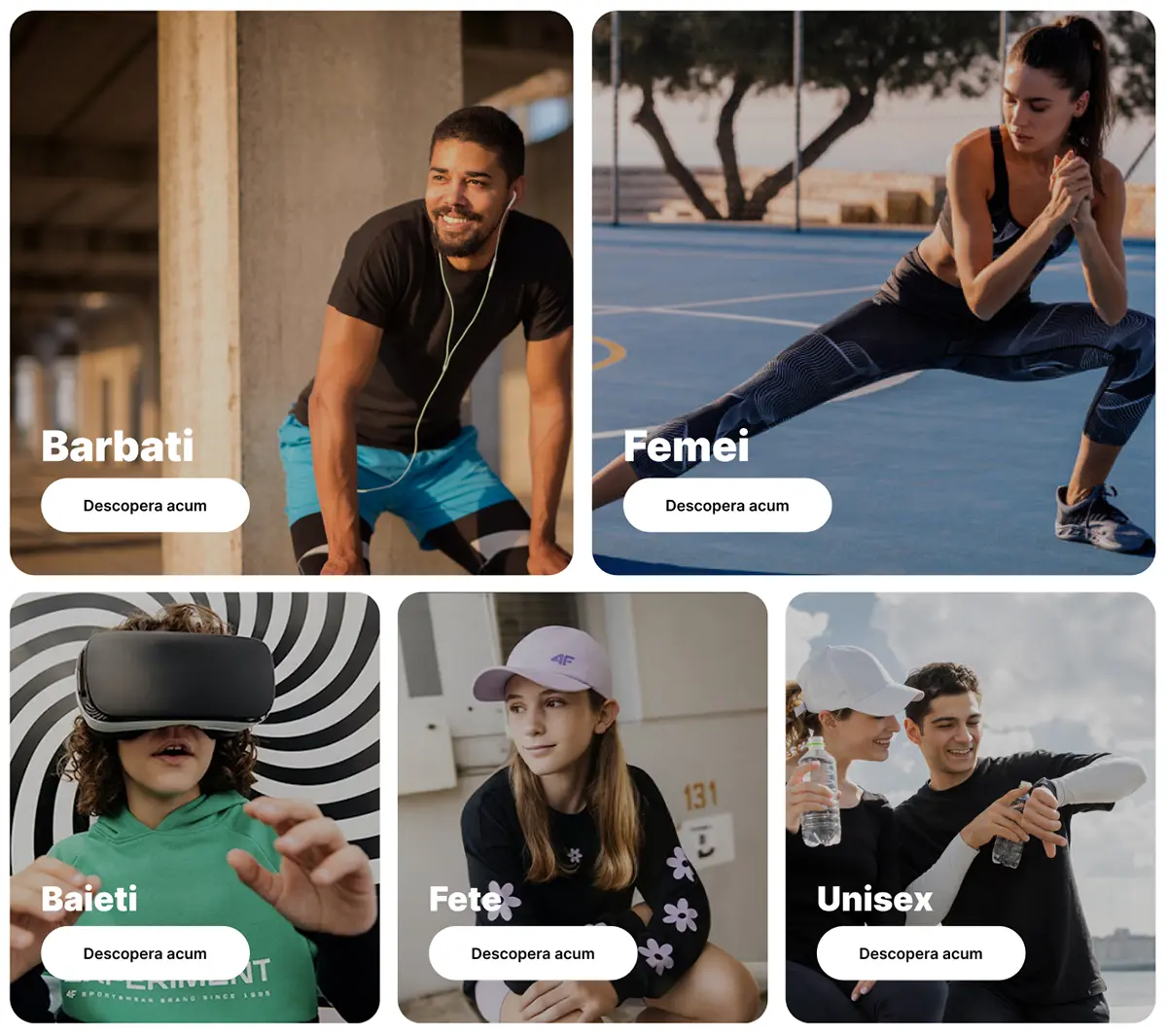 Overall, through meticulous web development, we delivered a highly performant and feature-rich website for Sport4All. Our focus on A+ page speed, custom coding, integration with the WooCommerce platform, and implementation of advanced features. Interested to learn more about our web development process?
Advanced Woocommerce features
Sport4All's website went beyond the basics, incorporating advanced features that elevated the user experience. For instance, we implemented a club registration system, enabling customers to join exclusive membership programs or loyalty clubs. This added value for customers and fostered a sense of belonging to the Sport4All community.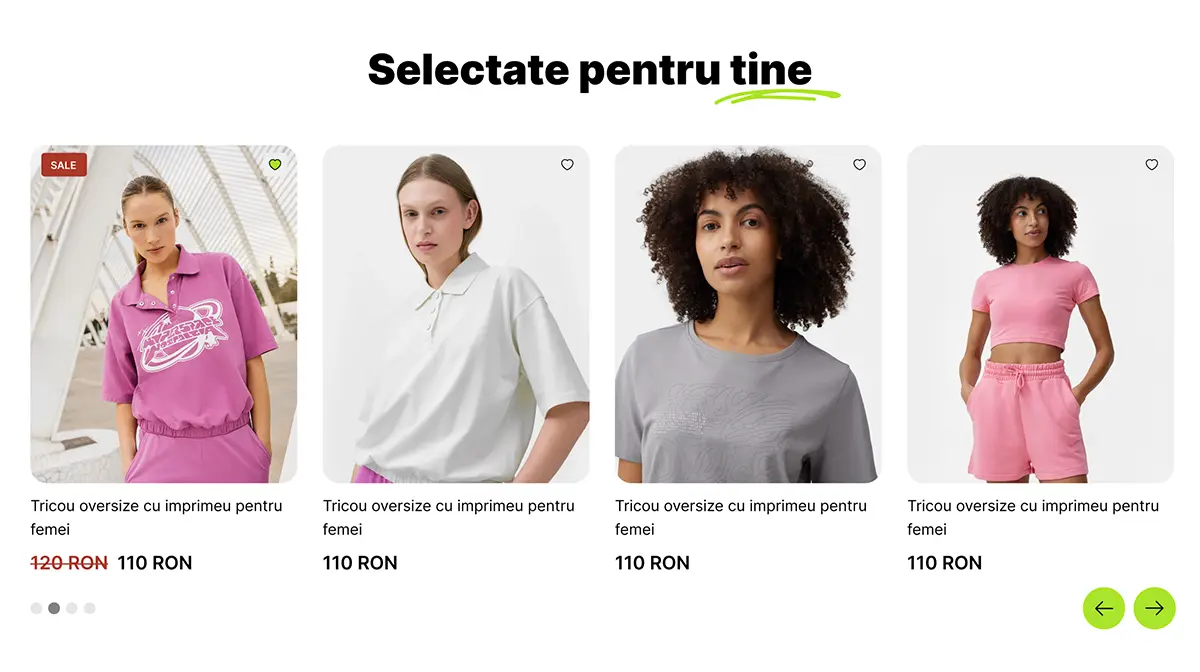 In addition, we integrated powerful remarketing tools into the website to enhance customer engagement and retention. Through targeted marketing campaigns and personalized remarketing efforts, Sport4All could reconnect with potential customers who had shown interest in their products, maximizing conversion rates.
To combat the challenge of abandoned carts, we implemented an intelligent system that captured and analyzed cart abandonment data. With this information, Sport4All could strategically reach out to customers who left items in their carts, enticing them to complete their purchase and recover potentially lost sales.
Creating an ecommerce website is a complex and multifaceted endeavor that requires careful planning, technical expertise, and meticulous attention to detail. It goes beyond simply designing an appealing layout; it involves seamlessly integrating various components and functionalities to deliver a seamless and secure online shopping experience.
Ongoing Collaboration
After the successful launch of Sport4All's website, our collaboration extended beyond web development. We recognized the importance of developing a robust marketing strategy to drive traffic, increase brand visibility, and ultimately boost sales for Sport4All.
Our social media marketing efforts showcased Sport4All's unique brand identity and engaged the target audience through compelling content, contests, and collaborations with influencers in the sports and fitness industry. Email marketing campaigns delivered personalized promotions, product highlights, and exclusive offers, nurturing customer relationships and driving repeat business.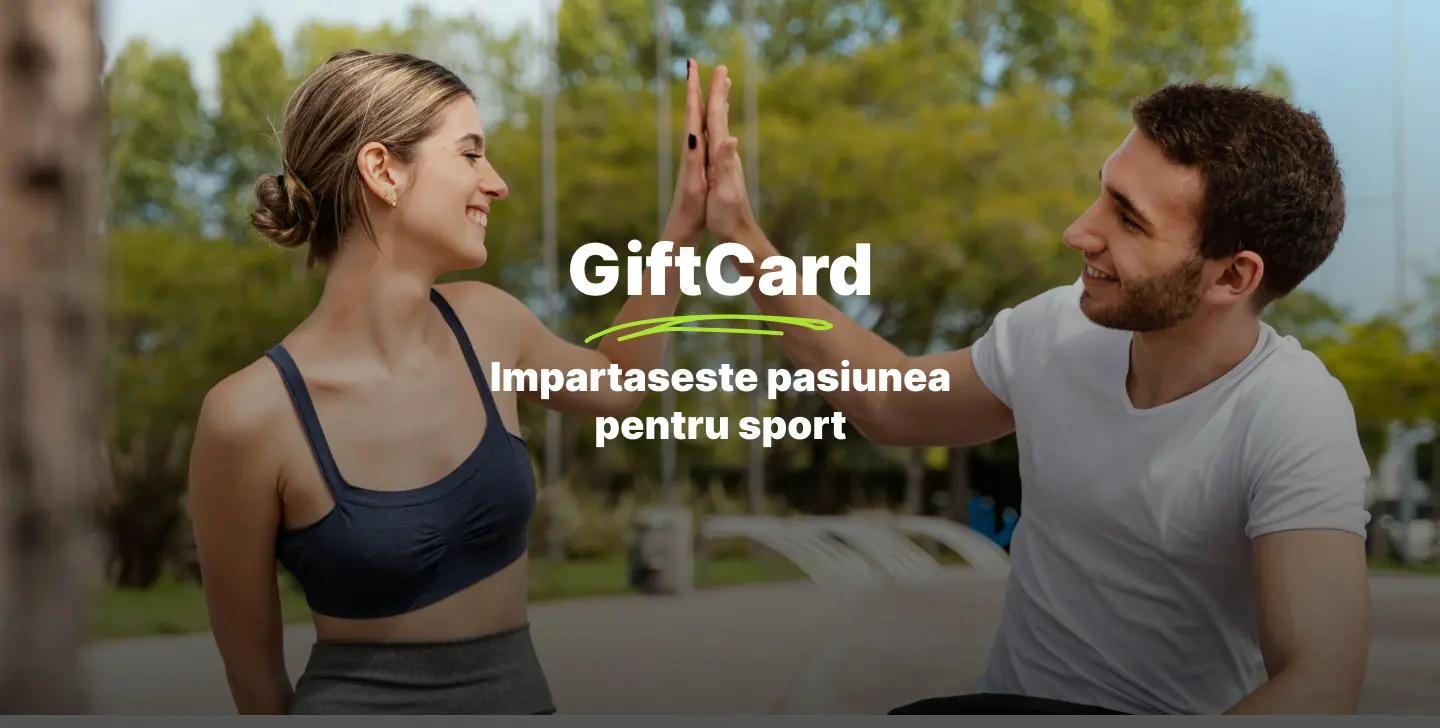 We take pride in our partnership with Sport4All and the impact we have creating one of the slickest Ecommerce sites. By combining our creativity, technical proficiency, and market insights, we have helped Sport4All become a go-to destination for sport clothing enthusiasts, fostering loyalty and expanding their customer base.
Sport4all website can be accessed via this link.
---