How to Create a Website in US – A Step-by-Step Guide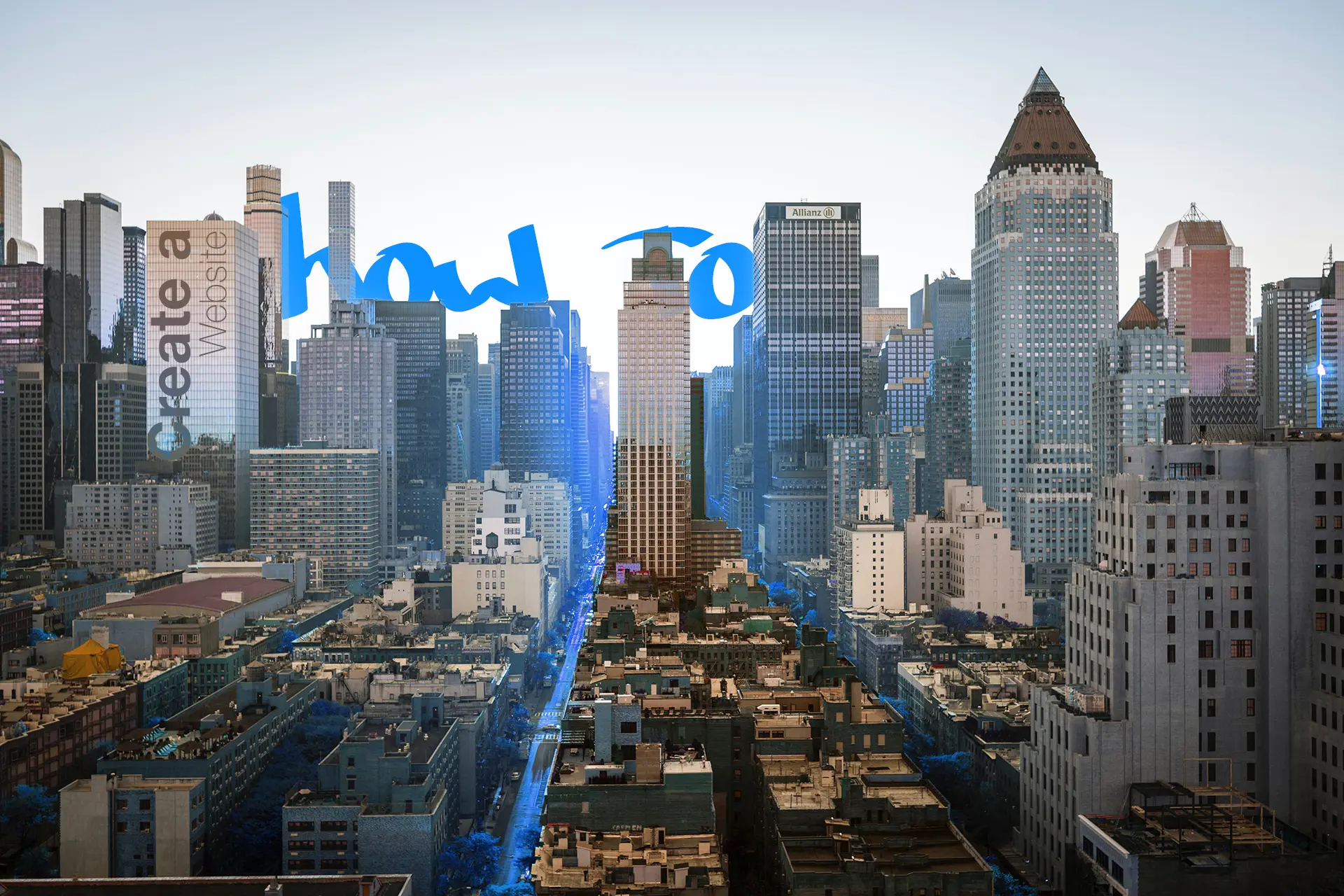 A website is a cornerstone of your business. It's your digital storefront, open 24/7, providing potential customers with information about your business, your products or services, and how they can contact you. More importantly, it lends credibility and legitimacy to your business. Are you a US business looking to create a website? In this guide we'll walk you through the step-by-step process of a brand new website creation.
Is a Website Important for Your Business?
Before we dive into the step-by-step process of how to create a website, let's discuss the importance of a website for your business. In today's digital age, having an online presence is no longer a luxury but a necessity. It's an avenue to showcase your products or services, a platform for engaging with your customers, and a tool for expanding your reach beyond physical boundaries.
Furthermore, a website can be a powerful marketing tool. Through search engine optimization (SEO) and online advertising, you can reach a broader audience than traditional marketing methods. Your website can become a lead generation machine, driving growth and profitability. In short, if you're running a business, you need a website.
What Does a Website Need in order to Function?
To understand how to create a website, it's crucial to know the basics of how a website functions. Every website consists of several elements that work together to deliver the desired user experience.
First and foremost, a website needs a domain name. This is your website's address on the internet, like creatif.agency. It's how your audience will find you online. Next, you'll need web hosting. This is where your website's files are stored and served to users when they visit your site.
Your website will also need a design and layout, which includes the look and feel, navigation, and user interface. This is where web design comes into play. Additionally, your website will require content – the text, images, videos, etc., that populate your site and provide information to your visitors. Lastly, your website should be optimized for search engines to increase visibility and draw in more traffic.
How to Choose a Name and Domain for Your Business?
Choosing a name and domain for your business is a critical step in the process of how to create a website. Your domain name is your online identity, so it should reflect your brand and be easy to remember.
Start by brainstorming words and phrases that are relevant to your business, products, or services. Try to keep it short, easy to spell, and avoid any hyphens or numbers that could confuse potential visitors.
Once you have a few options in mind, you'll need to check their availability. There are numerous domain registrars online where you can do this. If your chosen domain name is available, you can proceed to register it. It's also a good idea to secure various domain extensions (.com, .net, .org, etc.) to protect your brand.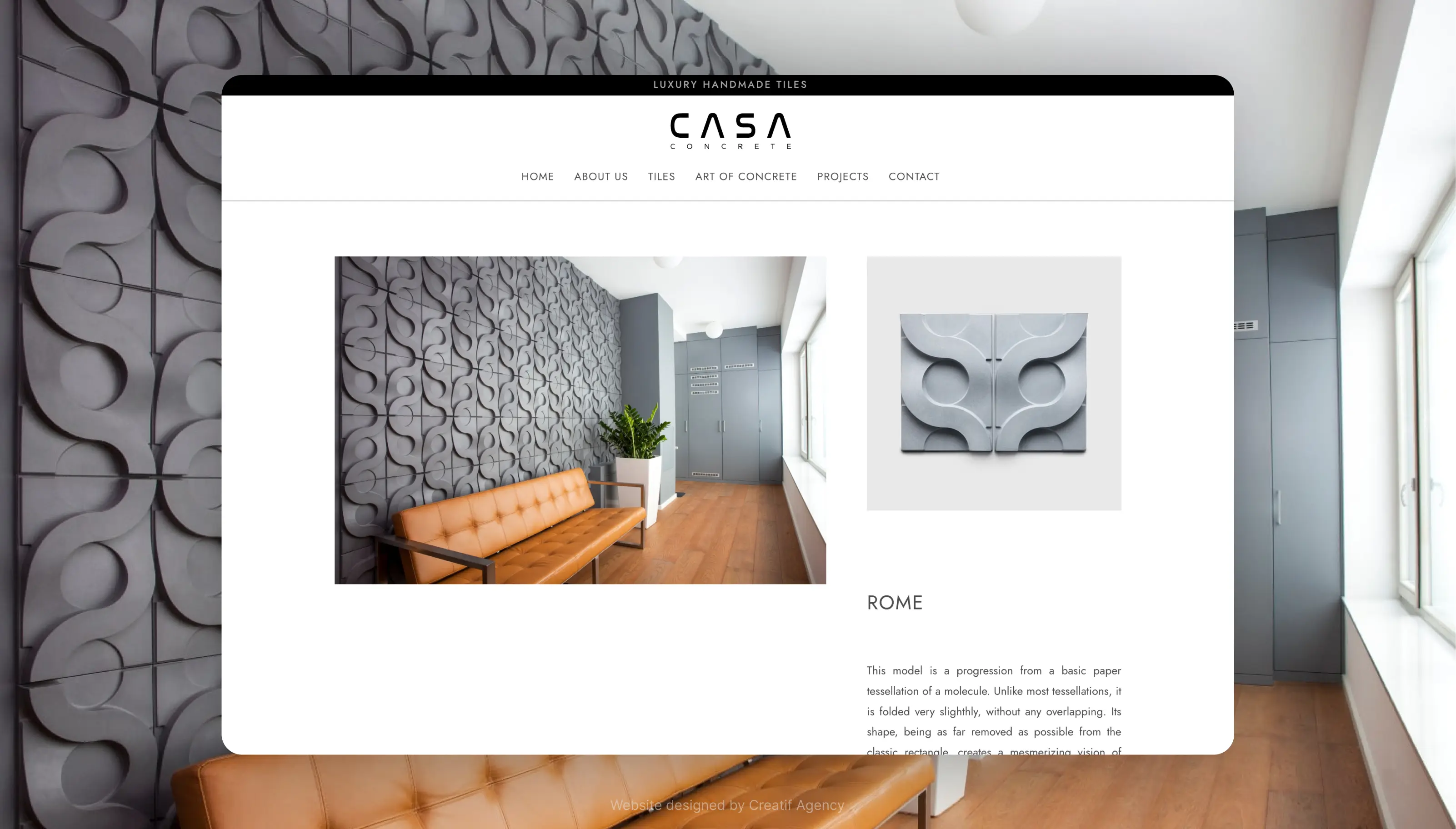 How to Get Web Design Inspiration for Your Project?
Web design is a critical aspect of your website. A well-designed website is more likely to engage visitors and encourage them to take desired actions, such as making a purchase or signing up for a newsletter. But where do you get inspiration for your web design project?
One of the best ways to find web design inspiration is to look at other websites, especially those in your industry or web design companies portfolios. Other websites that you might use for web design inspiration are Behance, Dribble or even Pinterest. Pay attention to their layout, color schemes, typography, and use of images. You can also explore web design galleries and blogs for ideas.
Additionally, consider your target audience and their preferences. Your website's design should cater to their tastes and expectations. For example, if your audience is young and tech-savvy, a modern and sleek design might appeal to them. If your audience is older, a simple and intuitive design may be more appropriate.
What is Web Design?
Web design encompasses several different aspects, including webpage layout, content production, and graphic design. It's the process of planning, conceptualizing, and arranging content intended for the internet. Modern web design goes beyond just aesthetics and functionality; it also includes web usability and SEO.
There are two main types of web design: responsive and adaptive. Responsive design aims to make websites look good on all devices, from desktop computers to smartphones. In contrast, adaptive design creates different layouts for different screen sizes.
Web design involves several skills and disciplines. This includes graphic design, user interface design, coding, user experience design, and search engine optimization. It's a complex process that requires a deep understanding of the medium and a creative mind to effectively combine these elements to produce a successful website.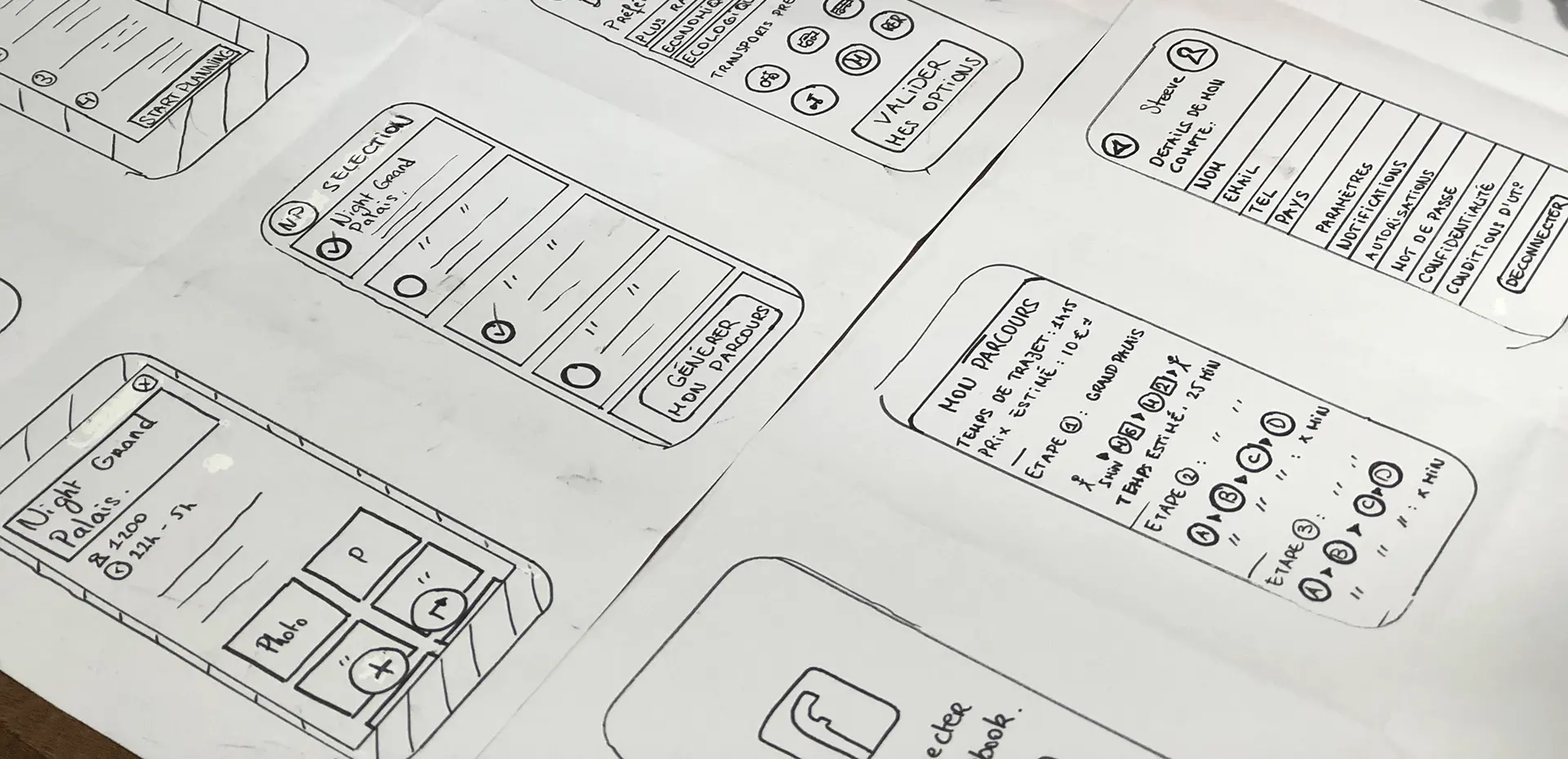 How to Get a Website in US?
Now that you have a basic understanding of what a website needs to function, how to choose a name and domain, and what web design involves, let's discuss how to create a website in the US.
There are two main ways to get a website in US: build it yourself or hire a web design company. If you're tech-savvy and have the time, you could consider building your website using a website builder like Wix or Squarespace. These platforms provide pre-designed templates and drag-and-drop features to make the process easier.
However, for a more professional and customized website, you might consider hiring a web design company. A professional web design company has the expertise to build a website tailored to your business needs, ensuring it not only looks good but is also functional, user-friendly, and optimized for search engines.
Why to Work With a Dedicated Web Design Company?
Working with a dedicated web design company offers several advantages. First, you're getting the expertise of professionals who understand the best practices of web design. They can create a website that is not only visually appealing but also user-friendly and optimized for search engines.
Second, a web design company can save you time. Building a website can be time-consuming, especially if you're new to it. By outsourcing this task, you can focus on what you do best – running your business.
Lastly, a web design company can provide ongoing support. They can help with updates, troubleshooting, and making sure your website stays up-to-date with the latest web standards and technologies.
How to Choose a Web Design Company in US?
Choosing the right web design company is a crucial step in how to create a website. You want a company that understands your business, your goals, and your audience. But with so many web design companies out there, how do you choose the right one?
Start by looking at their portfolio. This will give you an idea of their style and the quality of their work. Look for websites they've designed that are similar to what you want for your business.
Next, consider their expertise and services. Do they offer the services you need, such as responsive design, SEO, and content management systems? Do they have experience in your industry?
Finally, consider their reputation and reviews. Look for a company with positive reviews and testimonials from clients. You can also ask for references to get a better idea of their reliability and customer service.
We've prepared multiple guides on how to choose the best web design company for the following states:
How to Choose a Branding Agency in California
How to Choose a Branding Agency in New York
How to Identify Your Target Audience for Your Website?
Identifying your target audience is a critical step in how to create a website. Your target audience is the group of people who are most likely to be interested in your products or services. Knowing who they are can help you design a website that appeals to them and meets their needs.
Start by creating a profile of your ideal customer. Consider their demographics (age, gender, location, etc.), their interests, their problems, and how your products or services can help them.
Next, research your competitors. Look at their websites and see who they're targeting. This can give you insights into potential gaps in the market that you can fill.
Lastly, use analytics. Tools like Google Analytics can provide valuable data about your website visitors, such as their location, the devices they use, and the pages they visit most.
Tips and Tricks for Launching a Website in US
Launching a website in the US involves several steps. Here are a few tips and tricks to ensure a successful launch:
Test thoroughly: Before launching, make sure to test your website on various devices and browsers to ensure it works properly.
Optimize for SEO: Use keywords relevant to your business in your content, meta tags, and URLs to improve your website's visibility on search engines.
Promote your launch: Use social media, email newsletters, and press releases to generate buzz about your new website.
Monitor your website: Use analytics tools to track your website's performance and make necessary adjustments.

How to Optimize Your Website for US Market?
Optimizing your website for the US market involves several strategies. This includes localizing your content to resonate with US audiences, optimizing your website for local search, and ensuring your website complies with US laws and regulations.
Localizing your content means adapting it to the cultural, linguistic, and legal requirements of the US market. This could involve using American English, including references familiar to US audiences, and ensuring your content meets the needs and expectations of US consumers.
Optimizing your website for local search means including location-specific keywords in your content and meta tags, using structured data to provide detailed information about your business, and getting listed in local directories and review sites.
Complying with US laws and regulations involves ensuring your website meets accessibility standards, complies with privacy laws, and has appropriate terms and conditions and privacy policies.
Mistakes to Avoid When Creating a Website
A website marred by subpar design can have detrimental repercussions on the user experience, resulting in elevated bounce rates and lost opportunities. To guarantee the triumph of your website, it is imperative to steer clear of prevalent design blunders that can impede its effectiveness.
We've prepared a guide on mistakes to avoid when creating a website, where we delve into critical website design errors to avoid, offering invaluable insights and guidance to assist you in crafting a website that not only engages your audience but also accomplishes your objectives.
Tips to Market Your Website in US
Marketing your website in the US involves various strategies. This includes SEO, content marketing, social media marketing, email marketing, and pay-per-click advertising.
SEO involves optimizing your website to rank higher on search engine results pages. This includes using relevant keywords, optimizing your website's speed and mobile-friendliness, and earning high-quality backlinks.
Content marketing involves creating and sharing valuable content to attract and engage your target audience. This could include blog posts, videos, infographics, webinars, and more.
Social media marketing involves using social media platforms to promote your website and engage with your audience. This includes posting regular updates, engaging in conversations, and running social media ads.
Email marketing involves sending regular emails to your subscribers to keep them informed about your business and encourage them to visit your website.
Pay-per-click advertising involves running online ads that you pay for each time someone clicks on them. This could include search ads, display ads, and social media ads.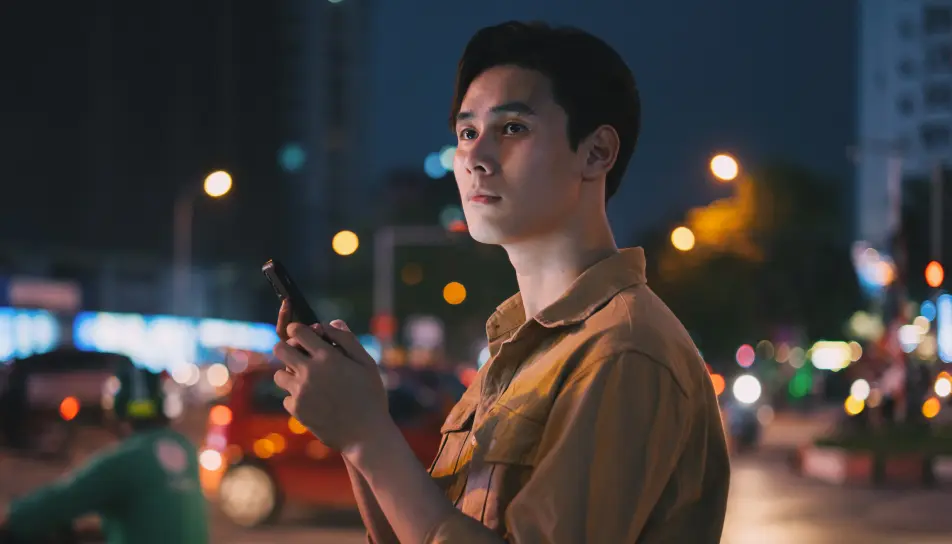 Conclusion
Creating a website in the US involves several steps, from choosing a name and domain and designing your site to launching and marketing it. While the process may seem daunting, it's a worthwhile investment that can significantly boost your business's online presence and profitability.
Remember, you don't have to do it alone. Working with a dedicated web design company can save you time and ensure you get a professional, high-quality website that meets your business needs. Our team of experts is ready to help you navigate the process and create a website that not only looks good but also performs well. Contact us today to get started.
---