Crypto Adventure – A Study of an Incredible Website Transformation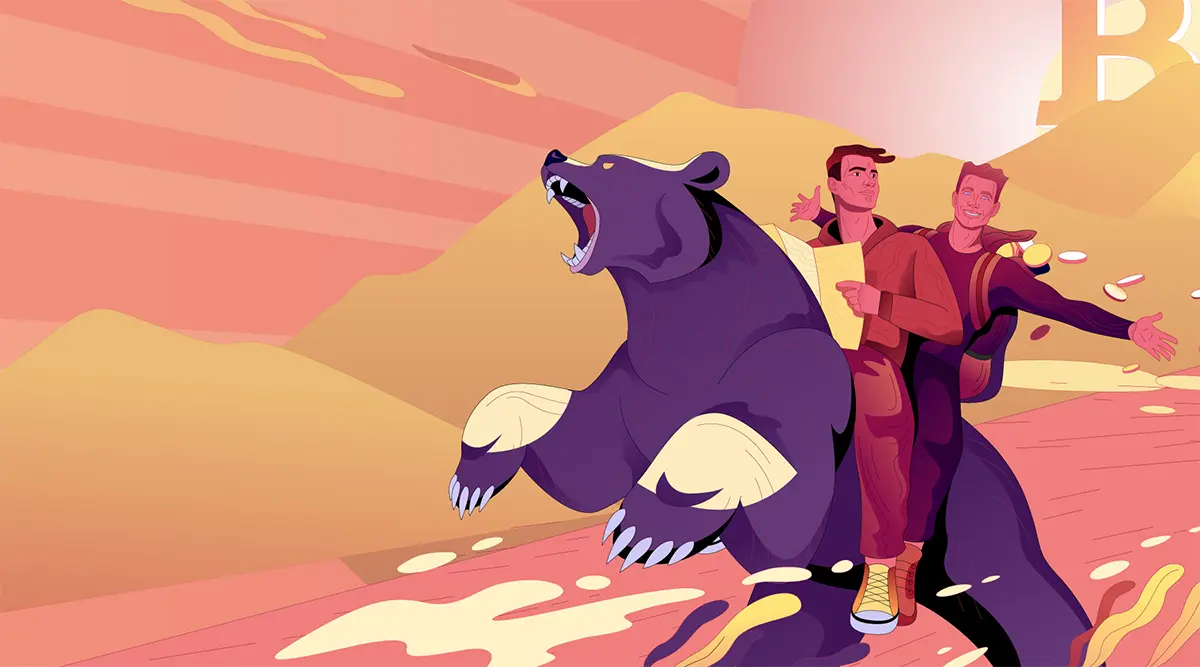 In the world of cryptocurrencies, having a strong online presence is crucial to success. Crypto Adventure, a leading online platform that provides cryptocurrency reviews, news, and educational content, understood this well. When they approached us, they needed a web design overhaul to improve their website's functionality, user experience, and aesthetics. In this case study, we'll discuss how we helped Crypto Adventure achieve their goals and create a website that helped them stand out in a crowded industry.
About Crypto Adventure
Crypto Adventure is a comprehensive online platform for cryptocurrency enthusiasts, investors, and traders. It offers a wide range of content, including in-depth reviews of various cryptocurrencies, analysis of market trends, and educational resources. The platform has a growing community of users, and they needed a website that could accommodate their needs, including engaging content, user-friendly navigation, and a visually appealing interface.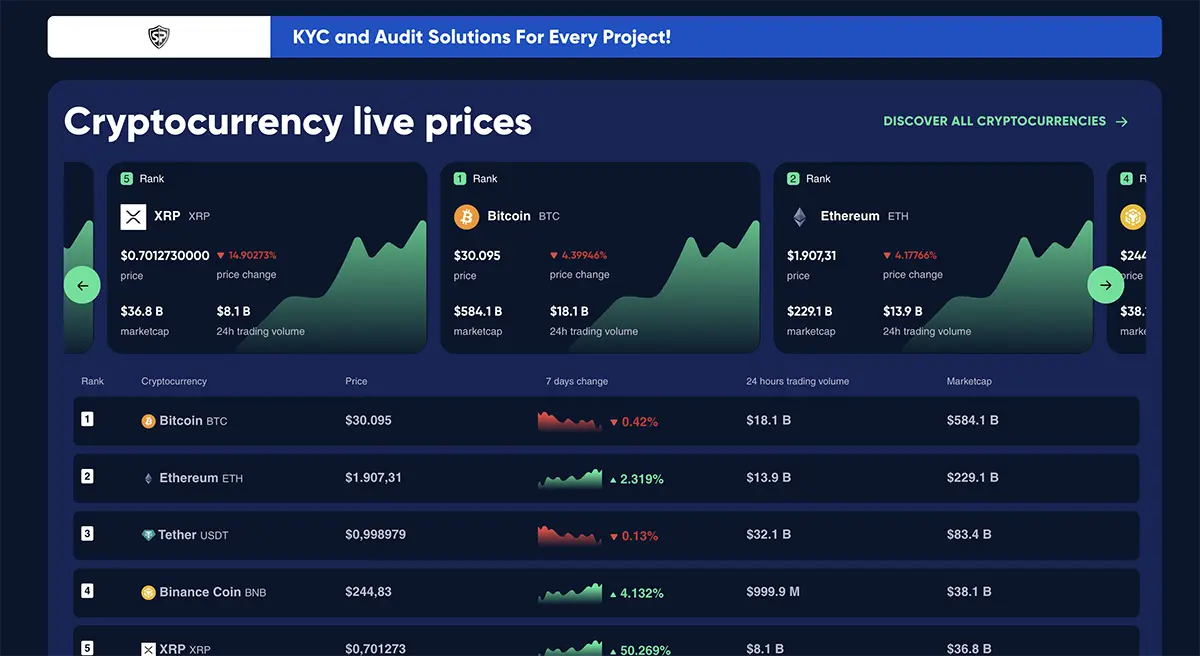 Crypto Websites
Cryptocurrency, NFTs, and ICOs are becoming increasingly popular in the digital world. With the growth of blockchain technology and decentralized finance, more businesses are looking to create their own crypto-related websites. As a leading crypto web design agency, we have a wealth of experience in creating visually stunning and fully functional crypto websites that are tailored to meet the specific needs of our clients.
From ICO websites to NFT marketplaces, we have helped numerous businesses in the cryptocurrency industry to establish a strong online presence and connect with their audience. Our team of designers and developers work closely with clients to understand their unique requirements and create websites that not only look great, but also function smoothly and efficiently.
We keep ourselves up-to-date with the latest trends and advancements in the crypto industry to provide our clients with cutting-edge solutions that can help them stay ahead of the competition. Our expertise in this area allows us to develop custom features and integrations that are essential to the success of any crypto-related business.
Project Requirements
As a leading web design agency, we were up to the task of creating a stunning website for Crypto Adventure. Crypto Adventure had a clear vision of what they wanted to achieve with their new website. They needed a complete redesign that improved their website's functionality, user experience, and aesthetics. We had a tight timeline to work with, but we planned everything accordingly. The project required a complex set of features, including user account management, content management, newsletter subscription, push notification system and the most complex API integrations in the Crypto sphere. We worked closely with the client to understand their needs and provide them with the best possible solution.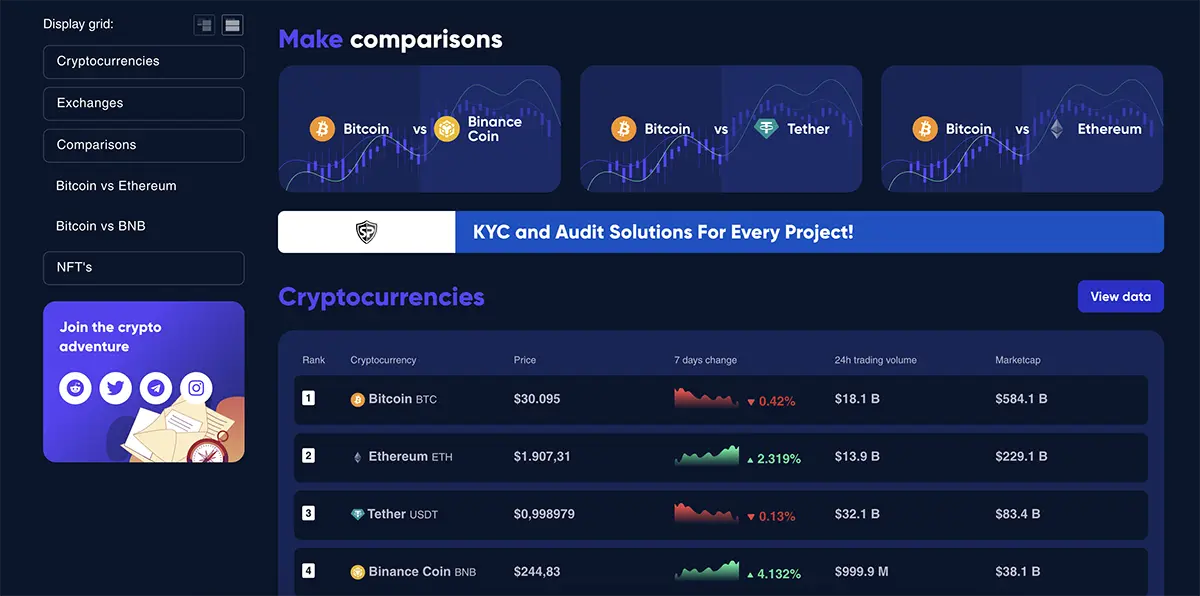 Pixel Perfect Development
At Creatif Agency, we take pride in creating pixel-perfect websites that not only look amazing but also function seamlessly. For the Crypto Adventure project, we made sure every single pixel and block was placed under the microscope to ensure a flawless user experience. We understand that a website is not just about aesthetics, but it's also about usability and functionality. That's why our team of experts worked tirelessly to create a design that not only looked stunning but also delivered on its purpose.
The attention to detail paid off, and the website turned out to be an incredible success. With its stunning design, seamless functionality, and flawless user experience, Crypto Adventure's new website has set a new standard in the world of cryptocurrency websites. We are proud to have been a part of this incredible project and look forward to continuing to work with Crypto Adventure to push the limits of what's possible in the crypto world.
Interested to learn more about our web design process? Follow
this link
.
Website Transformation
After completing the project, we delivered a website that exceeded the client's expectations. The new design was modern, engaging, and provided a seamless user experience. The website's load time was significantly improved, and the site's architecture was streamlined for optimal search engine optimization (SEO). As a result, the website's search engine visibility improved, and their organic traffic spiked by 35%.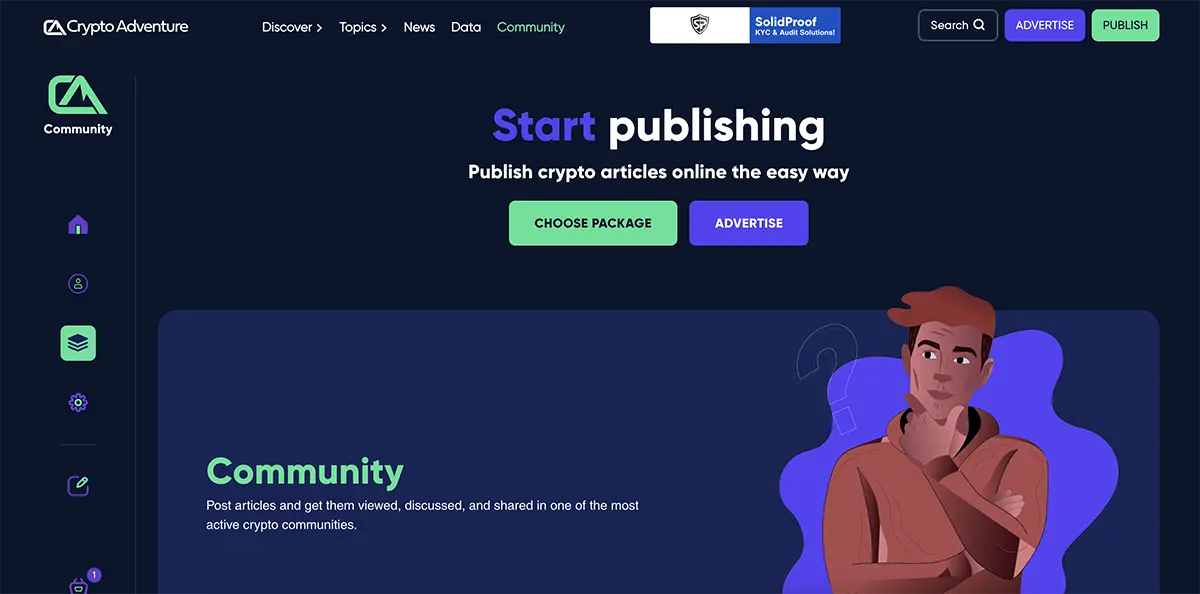 We understand the importance of SEO for a website's success, especially in a competitive industry like cryptocurrencies. We optimized the website's structure, content, and code to comply with the latest search engine algorithms. We implemented keyword research, meta tags optimization, and internal linking to improve the website's search engine visibility. By this point we're still working full time with Crypto Adventure, optimizing the website and it's content.
Client Testimonial
"We launched by the end of August, and our search appearance has already increased with 20%, and we have over 35% traffic increased" said Bogdan, the CEO of Crypto Adventure.
Ongoing Collaboration
After the successful launch of their new website, we continued to collaborate with Crypto Adventure to improve and add new features. We worked on several iterations of new features and improvements, such as integrating an e-commerce platform and a mobile app. The website is still growing and evolving, and we are proud to be their trusted partner in this journey.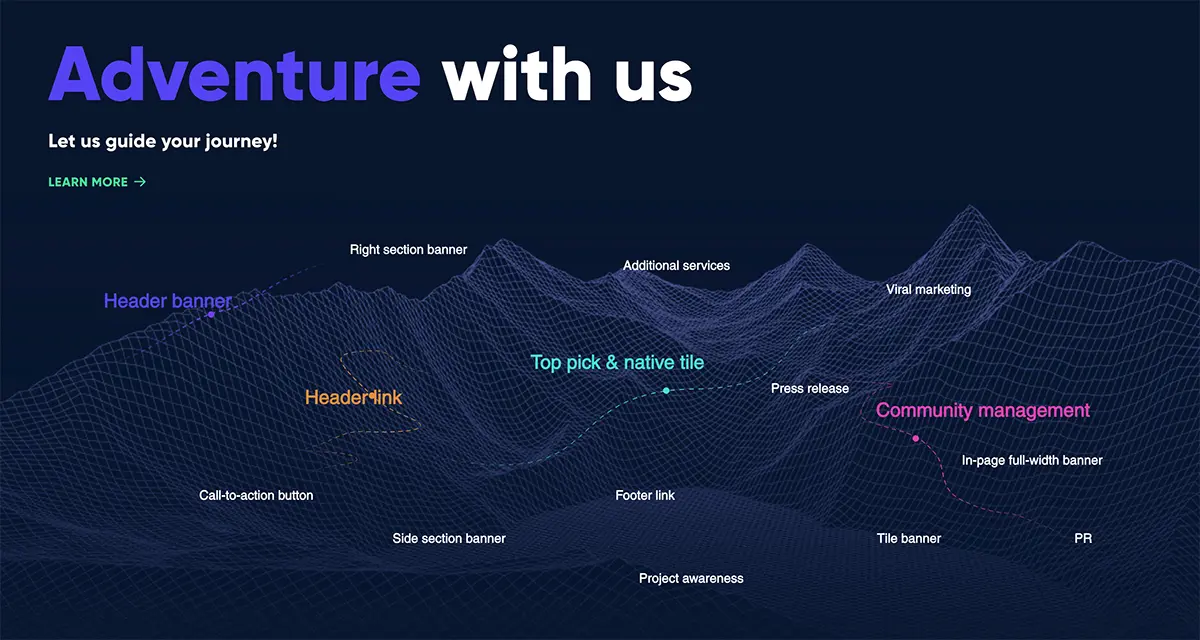 In addition to designing and developing the main website, 2 years later, we also created a community side app for Crypto Adventure. This app allows users to register and start writing articles themselves, thus creating a community of like-minded individuals who can share their knowledge and expertise in the field of cryptocurrencies. This feature not only adds to the overall user experience but also helps Crypto Adventure establish itself as a leading authority in the crypto space. We worked closely with the team at Crypto Adventure to create a seamless integration between the main website and the community app, ensuring that users can easily navigate between the two platforms.
Conclusion
We were thrilled to hear that the website we created for Crypto Adventure had such a positive impact on their business. But our work didn't stop there. We continued to work with them to make ongoing improvements and add new features. Today, we're proud to say that we've completed three new versions of the website, each one bringing new benefits and features to Crypto Adventure and its users.
In conclusion, working with Crypto Adventure was an exciting and rewarding project for us. We are thrilled to have been able to help them achieve their goals and grow their business. Our team of experienced web designers and developers is always here to help clients take their online presence to the next level, and we look forward to taking on new challenges in the future.
The website can be accessed via this link.
---