Creating New Experiences: How We Redefine Web Design in California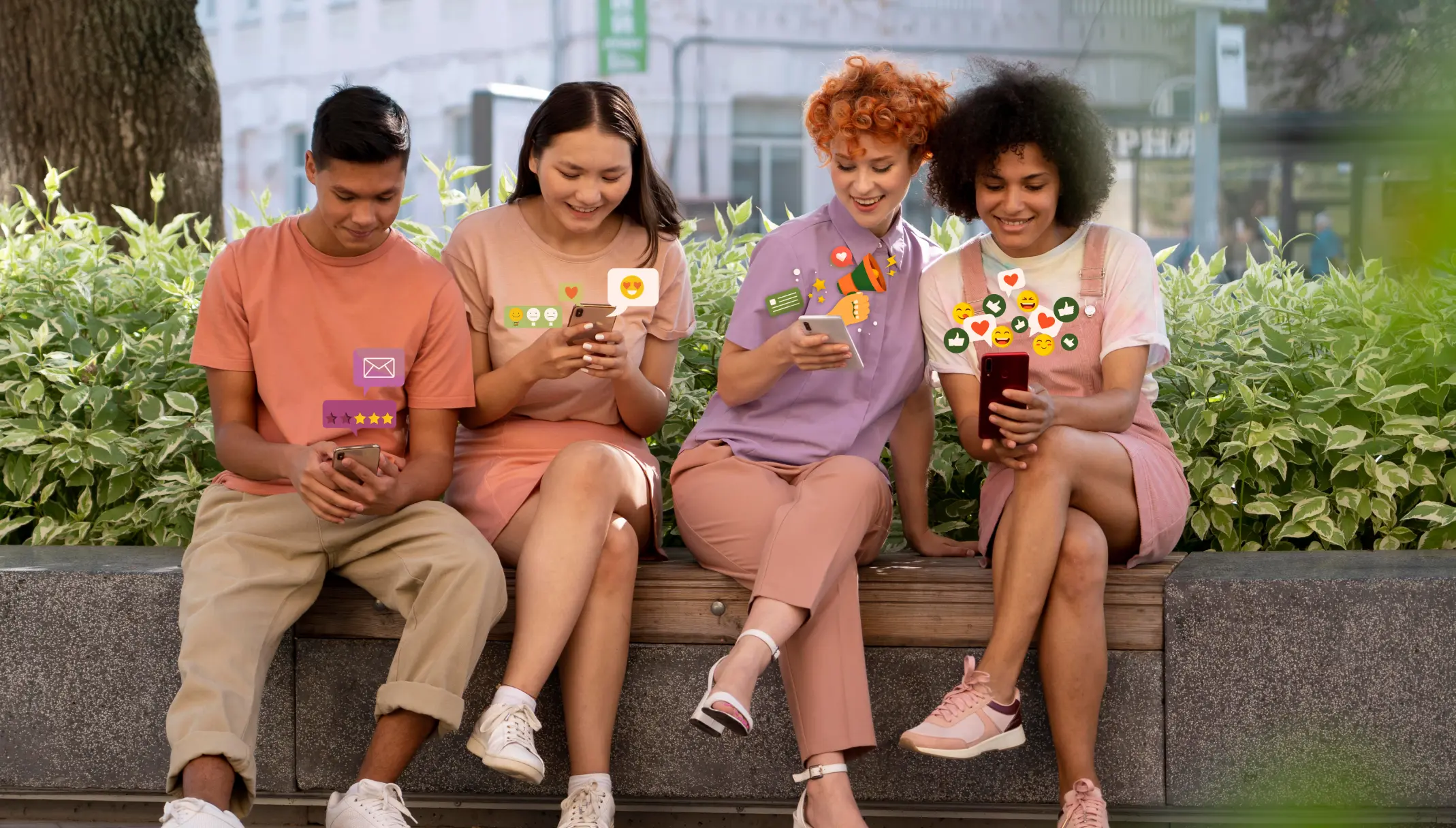 Our mission is to redefine the web design industry by creating new and immersive experiences that captivate audiences and drive businesses forward. Through our unique approach and commitment to excellence, we have earned a reputation as the go-to agency for businesses seeking cutting-edge web design solutions in California.
With our unmatched creativity, passion for innovation, and exceptional client satisfaction, we have made a significant impact in the web design industry.
About our agency
We believe that the web is a canvas for artistic expression and innovation. Our talented team of designers, developers, and marketers collaborate to deliver stunning websites that not only captivate your audience but also drive tangible results. We go beyond the conventional boundaries of design and development to create digital masterpieces that reflect your unique brand identity and convey your message effectively.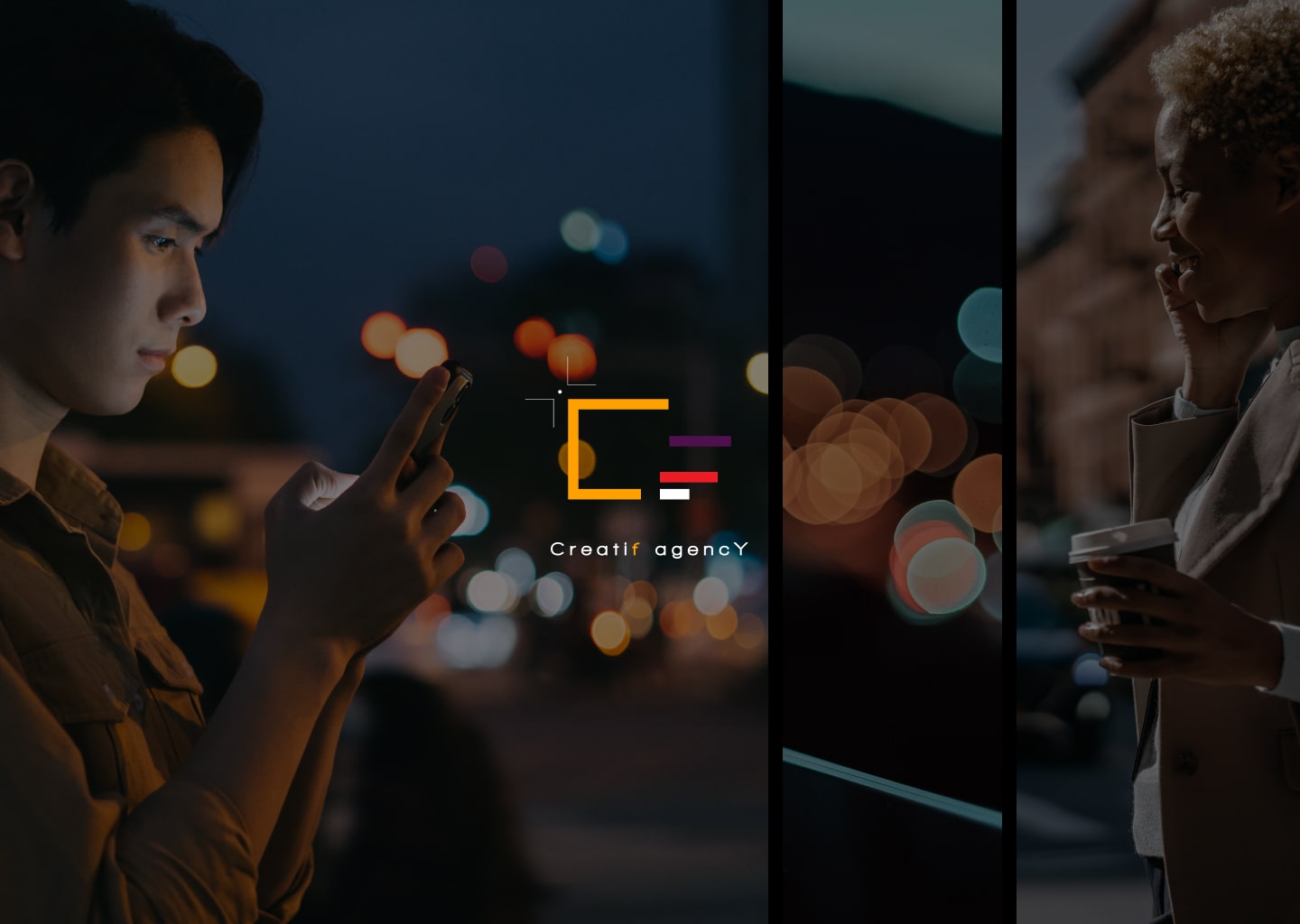 As a result-oriented agency, we believe in delivering tangible outcomes for our clients. We implement data-driven strategies, conduct thorough testing, and continuously optimize your website to maximize its performance. Our goal is to create outstanding websites that drive traffic and conversions, and ultimately help you achieve your business objectives.
Learn more about us.
Setting the Standard: New Recognition
We take immense pride in our industry recognition and the numerous accolades we have received for our exceptional web design and development work. Our dedication to pushing the boundaries of creativity and delivering unparalleled digital experiences has garnered us prestigious awards and widespread acclaim.
According to DesignRush's the leading agency directory in US, they've placed us on the following spots:
#1 in California Web Development Companies
#6 in Web Design Companies in California
#9 in Web Development Companies, Worldwide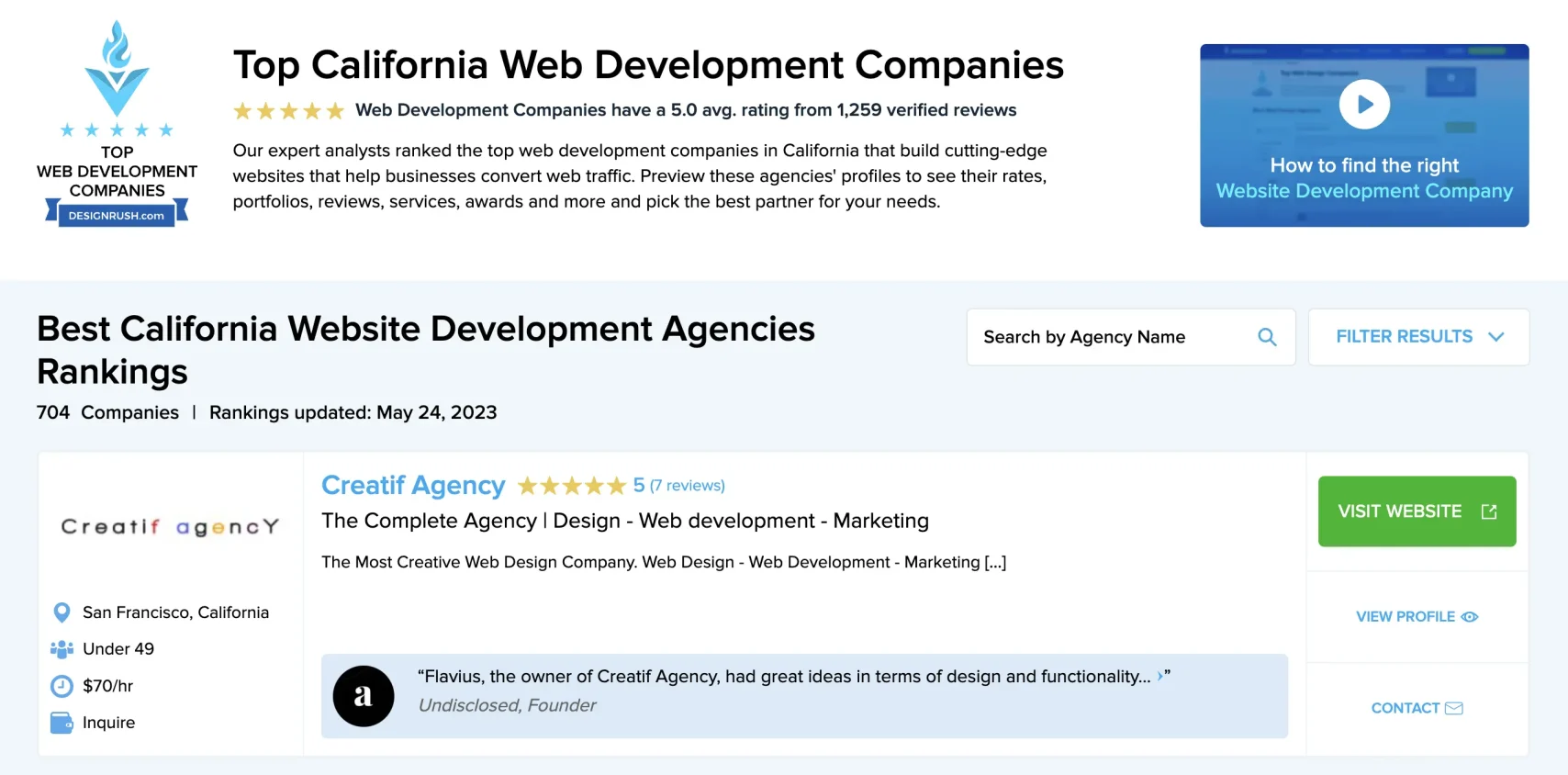 As one of the top web design companies in California, Creatif Agency is your go to partner in creating any type of brand or website.
Branding Services in California
Building a strong brand identity is crucial for standing out and capturing the attention of your target audience. At Creatif Agency, we understand the significance of branding and offer comprehensive branding services tailored to businesses across all industries.
Whether you're a tech startup in Silicon Valley, a fashion brand in Los Angeles, or a hospitality business in San Francisco, our team is well-versed in crafting cohesive and impactful brand strategies.
From logo design and visual identity to brand messaging and storytelling, we work closely with our clients to develop a brand that resonates with their audience and reflects their unique value proposition. With our branding package, we empower businesses in California to establish a compelling brand presence that drives customer loyalty and sets them apart from the competition.
Web Design
When it comes to web design in Cali, the landscape is as diverse and dynamic as the state itself. From the bustling tech hubs of Silicon Valley to the vibrant creative scenes in Los Angeles and San Francisco, California has been a breeding ground for groundbreaking design concepts and digital experiences.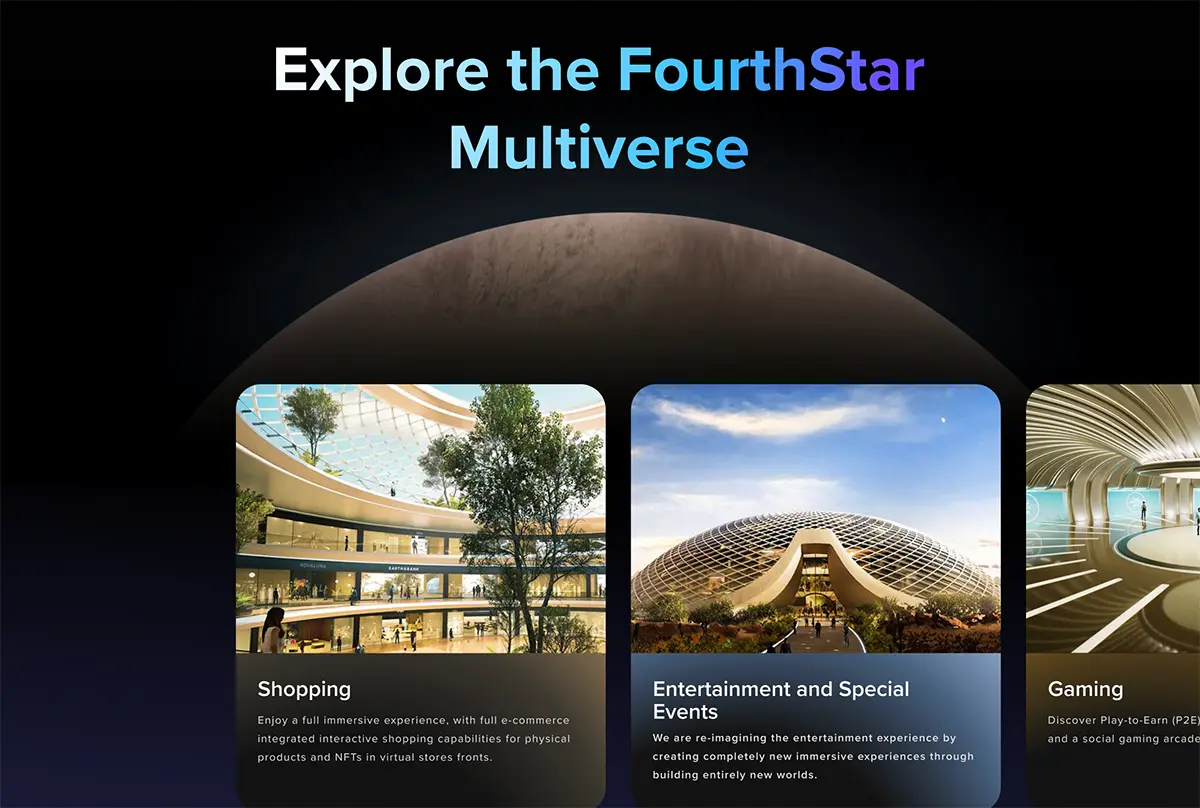 Make sure you check the case study of Fourthstar, our last completed project for a California based business. Follow the next link.
At Creatif Agency, we thrive in this energetic environment, harnessing the rich cultural tapestry and entrepreneurial spirit of California to create unique and captivating web designs. Our top web designers and developers combine their expertise with an in-depth understanding of the US market to deliver visually stunning, user-centric websites that make a lasting impact.
We are dedicated to the art of web design, paying meticulous attention to every detail to ensure that your website stands out from the crowd. From typography and color palettes to layout and imagery, we carefully curate each element to create a visually stunning and engaging website. Our team of designers combines creativity with technical expertise to deliver a website that not only looks beautiful but also functions seamlessly. We understand the power of aesthetics in capturing the attention of your audience and creating a memorable online experience.
Interested to learn more about our firm web design services? Check the following link.
Research and Optimizing the User Experience (UX)
When it comes to creating exceptional digital experiences, at Creatif Agency, we understand the importance of putting the user at the center of our design process. Our team of experts combines extensive research, innovative thinking, and a deep understanding of user behavior to craft seamless and intuitive UX/UI designs.
We begin every project with thorough research, diving into the target audience, industry trends, and competitor analysis. This valuable insight allows us to gain a comprehensive understanding of user preferences, pain points, and motivations.
As a leading web design company in California, we leverage best practices, wireframing, prototyping, and user testing to ensure that every element of the design aligns with the intended user experience.
Complex Website Development in California
We take website development to new heights by delivering robust, high-performance websites that make a lasting impact. Our team of skilled developers combines cutting-edge technologies with industry best practices to create exceptional online experiences for businesses across various industries.
Our development team is proficient in a wide range of programming languages and frameworks, allowing us to build custom websites tailored to your unique needs. Whether you require a simple brochure website or a complex e-commerce platform, we have the expertise to deliver a seamless and scalable solution.
Interested to check our web development service listing? Follow the next link.
Our Design Portfolio

Our portfolio encompasses projects of different scales and complexities, highlighting our ability to cater to the unique needs and goals of each client. From small businesses to large enterprises, we have successfully crafted websites that not only meet our clients' expectations but also exceed them.
What sets our portfolio apart is the diversity of industries and businesses we have worked with. From e-commerce and fashion to technology and healthcare, we have collaborated with clients from various sectors, allowing us to gain valuable insights into different markets.
Interested to check our full portfolio? Follow the next link.
Clients recognition
Our clients recognize our commitment to their success and appreciate the customized solutions we provide. They value our collaborative approach, attention to detail, and ability to translate their vision into stunning, functional websites. With each project, we strive to not only meet but exceed our clients' goals, ensuring their satisfaction and building long-term partnerships.
Pixel perfect work in such a short time. Very professional team. (Bogdan CEO of Crypto Adventure)
Let's work together
When you partner with us, you can expect a collaborative approach, where we truly understand your unique business objectives and tailor our services to meet your specific needs.
Contact Creatif Agency today to discuss your project and take the first step towards a captivating website that drives leads, conversions, and success for your business.
---