Gameclubz.com – A Game-Changing Website Redesign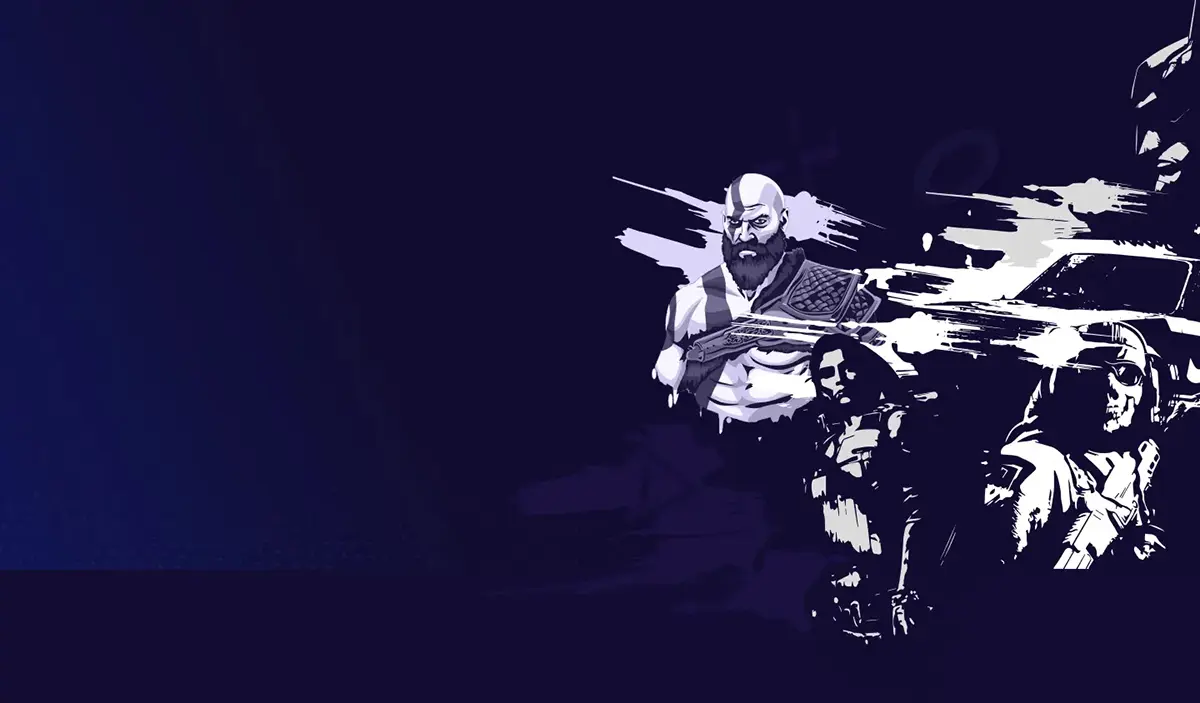 Gameclubz.com, a leading gaming website with over a million visitors mostly from the US, underwent a major overhaul to improve user experience and engagement. As a leading web design and development agency, Creatif Agency was tasked with creating a cutting-edge website that would engage visitors and keep them coming back for more. We utilized our expertise in web design, web development, and UX research to create an exceptional website that exceeded the client's expectations.
About Gameclubz.com
Gameclubz.com is a popular gaming website that provides gaming news, reviews, and guides for gamers worldwide. With over a million visitors every month, Gameclubz.com has established itself as a go-to resource for gamers.
UX Research
User experience research played a critical role in the redesign of Gameclubz.com. We conducted extensive user research to identify pain points and areas for improvement. Our team used a combination of surveys, interviews, and focus groups to gain insights into user preferences and behaviors.
Based on our research, we implemented several features and functionalities that would improve user engagement and experience. These included a streamlined search function, intuitive navigation, and personalized content recommendations.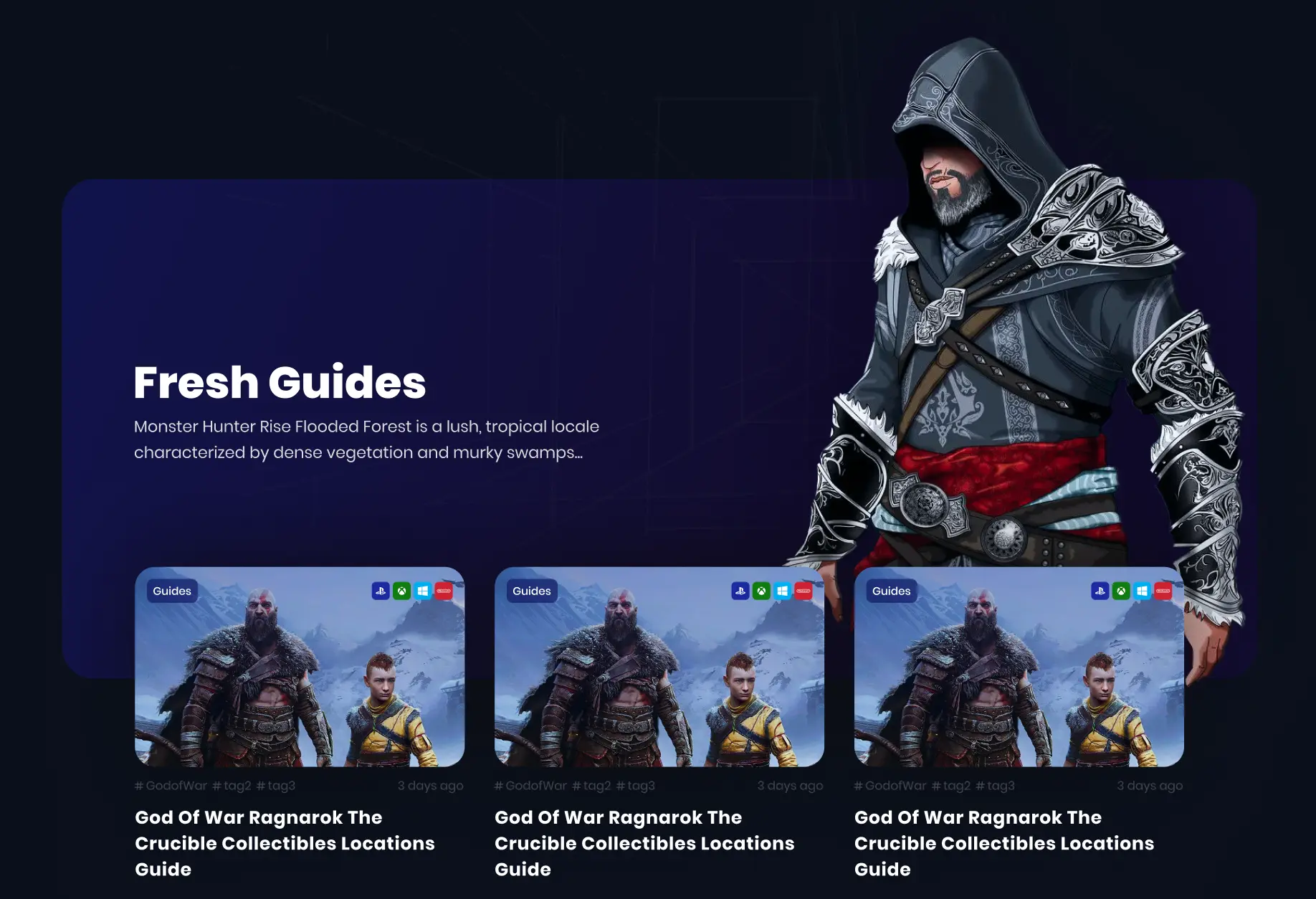 Branding
We worked closely with Gameclubz to develop a unique and recognizable brand identity that would resonate with their audience. This involved a comprehensive analysis of their target demographic, as well as their goals and values as a company.
Using this information, we developed a distinctive logo, color scheme, and typography that set Gameclubz apart from other gaming websites. Through our branding efforts, we were able to help Gameclubz establish a strong, memorable brand identity that resonated with their audience and set them up for long-term success in the competitive world of online gaming.
Web Design
We designed Gameclubz to reflect the fun and excitement of gaming. Our team conducted extensive research and analysis to understand the target audience and their preferences. We opted for a game-inspired design that captures the essence of the gaming experience.
We created an engaging and dynamic layout that immerses users in the gaming world. Our team focused on every detail, from the typography to the graphics, ensuring that every element contributes to the overall aesthetic. We utilized bold colors and playful shapes to create a unique and visually striking design.
We also paid attention to the user experience, ensuring that the site is intuitive and easy to navigate. We implemented features such as dropdown menus and intuitive filters to make it easy for users to find the information they need. Our team also optimized the site for different devices, ensuring that the design and functionality work seamlessly across all platforms.
Interested to find more about our web design process? Follow this link.
Web Development
The development phase involved creating custom modules and plugins to support the website's features and functionality. Our team of developers worked tirelessly to ensure that the website was optimized for speed and performance.
First and foremost, we ensured that the website was optimized for speed and performance. This involved implementing various techniques such as caching, minification of files, and optimization of images and videos. We also ensured that the website was fully responsive, which means that it looked and functioned perfectly on all devices, including desktops, laptops, tablets, and mobile phones.
In terms of functionality, we integrated various features and tools that were specifically tailored to the needs of a gaming website. For example, we included a comprehensive search functionality that allowed users to quickly and easily find the games they were interested in. We also implemented a rating system that enabled users to rate the games they played, as well as a comments section where they could leave feedback and engage with other users.
Overall, our web development work was focused on creating a super optimized site that provided a seamless user experience and was optimized for search engine rankings. Interested to find more about our web development process? Follow this link.
Results
The redesign of Gameclubz.com was a resounding success. After the website overhaul and the successful launch, Gameclubz.com saw a significant increase in traffic with over 1.6 million visitors, mainly from the United States, in the first few months. This was a remarkable achievement for the team at Creatif Agency, and we were thrilled to see the positive impact our work had on the website's performance. It was a testament to the dedication and hard work of our web design and development team, as well as our commitment to delivering top-quality results for every project we take on.
Testimonial
"Communication, speed, and knowledge. They are the best at what they do." Vlad the CEO of GameClubz
Continued Collaboration
At Creatif Agency, we believe in building long-lasting relationships with our clients. After the successful redesign of Gameclubz.com, we continued to work with the client to add new features and improvements. We are proud to be part of the client's growth story and look forward to continuing our collaboration in the future.
In conclusion, the redesign of Gameclubz.com is a testament to Creatif Agency's expertise in web design, web development, and UX research. We are committed to delivering exceptional websites that meet the needs of our clients and their users.
The website can be accessed via this link.
---